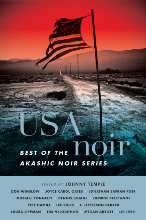 COMING NOVEMBER 5TH!
T. Jefferson Parker is a contributing author for USA Noir: Best of The Akashic Noir Series.
---
MUSIC FROM THE JAGUAR!
CITY OF GOLD
By T JEFFERSON POSSE
Now available online at cdbaby.com, iTunes, and soon to be on Amazon.com and other music websites.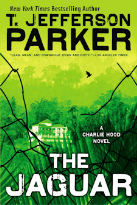 A World blend of American, Veracruz, and Afro-Caribbean Music Featuring the vocals of Carlos Murguia, Andrea Delancelott, Chris Whynaught and Tom Bagley.
Produced by Peter Dobson, Carlos Muirguia and Tom Bagley.
---
ALSO IN PAPERBACK!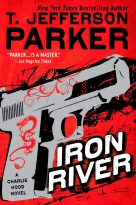 Paperback: 400 pages
Publisher: NAL Paperback (January 4, 2011)
Language: English
ISBN-10: 0451232429
ISBN-13: 978-0451232427

Buy the Book!
Choose your favorite
on-line bookstore and order your copy now!
Amazon.Com
Barnes & Noble
Borders
Indie Bound
W

elcome to T. Jefferson Parker's official website! Here you'll find info on all his novels (print and audio editions) plus TJP's special feature, a short essay on the writing of each novel. We've got scads of interviews and essays from his newspaper days, personal photos and answers to all those frequently asked questions. You can even purchase books online. Don't forget to sign up for the newsletter so we can keep you apprised of new novels and appearances. Enjoy!



Read T Jefferson Parker's newsletters! Click here.



NOW ON SALE!
The explosive conclusion to T. Jefferson Parker's New York Times bestselling Charlie Hood series

Los Angeles County sheriff 's deputy Charlie Hood is attached to the ATF, working undercover on the iron river that flows across the U.S.-Mexican border. The diamond fillings he wears in his left canine glimmer, distracting the men who sell the illegal firearms that enable the unspeakable violence on both sides of the map. Spotting the sparkle when "Charlie Diamonds" opens his mouth is often their first step toward life behind bars.

Meanwhile, Bradley Jones, sheriff 's deputy and employee of the Baja Cartel, son of the love of Charlie's life, the deceased L.A. outlaw Suzanne Jones, is expecting a son of his own. Suzanne was descended from famed Mexican desperado Joaquin Murrieta, whose embalmed head Bradley inherited from her and keeps nestled among piles of cash, proceeds from Bradley's own life of crime.

Charlie knows all of Bradley's secrets; the question is what he'll do with the information. Until he decides, his obsession remains the inexplicable existence of Mike Finnegan, the diminutive devil who flits in and out of both men's lives, knowing things he shouldn't, seemingly immortal.

Hardcover: 368 pages
Publisher: Dutton Adult
(April 18, 2013)
Language: English
ISBN-10: 0525953175
ISBN-13: 978-0525953173

Order THE FAMOUS AND THE DEAD Now!
Choose your favorite
on-line bookstore and order your copy now!
Amazon.Com
Barnes & Noble
Indie Bound

The Critics Weigh In on "The Famous and the Dead!"



"...highly impressive...entertaining and provocative..."
– Publishers Weekly (starred review)

"...part elemental morality play, part fire-and-brimstone mythmaking, all of it inimitably Parker..."
– Kirkus

"...a standout series..."
– Booklist (starred review)

NEW!!!
T. Jefferson Parker is one of 23 authors in the new anthology, FACEOFF!

This June, in an unprecedented collaboration, twenty-three of the world's
bestselling writers will pair their beloved series characters in "FaceOff," an eleven story
anthology edited by none other than No. 1 New York Times bestselling author
David Baldacci. "This is a once-in-a lifetime opportunity for readers," Baldacci said.
"I'm honored to be at the helm of this amazing ship."

Two members of the dream team—John Lescroart and T. Jefferson Parker—
joined forces to write "Silent Hunt," a tale Lescroart described as "a Mexican border
fishing story mystery," featuring Lescroart's Wyatt Hunt character and Parker's Joe
Trona.

In an unprecedented collaboration, twenty-three of the world's bestselling and critically acclaimed thriller writers have paired their series characters—such as Harry Bosch, Jack Reacher, and Lincoln Rhyme—in an eleven-story anthology curated by the International Thriller Writers (ITW).

Hardcover: 320 pages
Publisher: Simon & Schuster
(June 3, 2014)
Language: English
ISBN-10: 1476762066
ISBN-13: 978-1476762067

---

Order FACEOFF Now!
Choose your favorite
on-line bookstore and order your copy now!
Amazon.Com
Barnes & Noble
Indie Bound

---

JOHN LESCROART & T. JEFFERSON PARKER
FACEOFF!
Click below to read the article!
NOW AVAILABLE IN EBOOK EDITIONS!

Four of T Jefferson parker's earliest titles are now available fro the UK's Mysterious Press!
Click here to learn more!



T Jefferson Parker's novels in eBook form!
RED LIGHT and THE BLUE HOUR have just been added!
Purchase now:
AMAZON EBOOKS
BARNES & NOBLE EBOOKS

NOW in paperback!
The Jaguar

T. Jefferson Parker delivers a crime thriller that redefines the landscape of the cartel wars as an epic clash of good and evil!

Erin McKenna, a beautiful songwriter married to a crooked Los Angeles County sheriff's deputy, is kidnapped by Benjamin Armenta, the ruthless leader of the powerful Gulf Cartel. But his demands turn out to be as unusual as the crumbling castle in which Erin is kept. She is ordered to compose a unique narcocorrido, a folk ballad that records the exploits of the drug dealers, gunrunners, and outlaws who have populated Mexican history for generations. Under threat of death, Armenta orders Erin to tell his life story—in music—and write "the greatest narcocorrido of all time."

As the mesmerizing music and lyrics of Erin's song cascade from the jungle hideout, they serve as a siren song to the two men who love Erin: her outlaw husband, Bradley Jones, and the lawman Charlie Hood—who together have the power to rescue her. Here, amid the ancient beauty of the Yucatecan lowland, the long-simmering rivalry between these men will be brought closer to its explosive finale.

Paperback: 384 pages
Publisher: NAL Trade
ISBN-10: 0451239113
ISBN-13: 978-0-451-23911-22

Order THE JAGUAR in paperback!
Choose your favorite
on-line bookstore and order your copy now!
Amazon.Com
Barnes & Noble
Indie Bound

HARPER PREMIUM REISSUES OF T JEFFERSON PARKER NOVELS NOW AVAILABLE!
T Jefferson Parker's Storm Runners, The Fallen, California Girl and Cold Pursuit will be reprinted this coming December with cool new cover art! Check out the images by clicking on the cover on the right and be sure and pick up your copies at a book store near you!

Readers! share your comments on THE T Jefferson PARKER FACEBOOK Page! Click on the Facebook button below! Also, while you're there, be sure to check out his pictures of Veracruz (where he went to scout locations and plan for the next book!)

Read T Jefferson Parker's newsletter! Click here.

In the Shadow of the Master

: Classic Tales by Edgar Allan Poe and Essays by T. Jefferson Parker, Jeffery Deaver, Nelson DeMille, Tess Gerritsen, Sue Grafton, Stephen King, ... Lisa Scottoline, and Thirteen Others

Collected here to commemorate the 200th anniversary of Poe's birth are sixteen of his best tales accompanied by twenty essays from beloved authors, including T. Jefferson Parker, Lawrence Block, Sara Paretsky, and Joseph Wambaugh, among others, on how Poe has changed their life and work.


PURCHASE T. JEFFERSON PARKER BOOKS
You can purchase copies of TJP's books either at your favorite bookstore or on-line. Click here to begin!